Trim PST File
PST File Splitter divide large Outlook file in small PST files
How to Trim PST File to Increase the Speed of Outlook?
Today's jet speed generation has given birth to such technology which is also jet speed. People these days have become so accustomed to speed that the word 'slow' hardly exists in anyone's dictionary. Slow is made fast, fast is made faster and faster is always tried to develop into the fastest. The race for speed keeps progressing and people keep finding ways to make their life speedier.
MS Outlook is a widely used email application program for better email management. It saves the email items in .pst file format. Outlook PST (Personal Storage) file is used for the purpose of data storage in Outlook. Thus, PST has a fundamental role in storing Outlook email items like mail messages, contacts, notes, updates, etc. Continuous use of Outlook leads to the addition of PST files increasingly which sometimes creates a problem of decreased Outlook speed. Large sized PST files are inconvenient to access and also reduce the overall speed of Outlook to a great extent that affects user's work. Thus, due to very heavy PST files, speed of Outlook lowers. Then users tend to look out for the ways for increasing the speed of Outlook. A software tool that can Trim PST File can be the ideal solution because it will help the users to easily increase Outlook speed by splitting PST file of larger size into various smaller PST files without any complexity.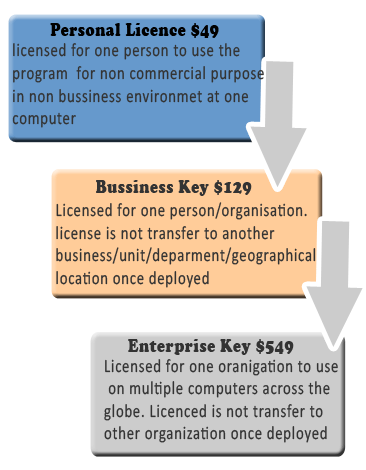 Download & Try to Split PST File
Demo version of Splitting Outlook Archives splits only 50 emails of MS Outlook, to split all Outlook emails you will need to Purchase Full Version of the Software.
Split PST software is an extremely safe, highly reliable, truly result-oriented and exceptionally efficient tool for splitting Outlook archive. It is a simple and intuitive tool that acts as a PST File Splitter to easily perform Outlook split, email or any other item of Outlook PST of large size into smaller sized PST files. This will consecutively help in increasing the speed of Outlook thus benefiting the users who were facing problem and difficulty in their work due to slower Outlook speed.
Buy Complete Version of Split PST to Trim Unlimited PST
You can pay the simple cost of $49 and get the permission to trim unlimited PST files without any trouble. With the help of trim PST file you can manage your large PST data in particular range.